Don't Settle for a Boring Parking Lot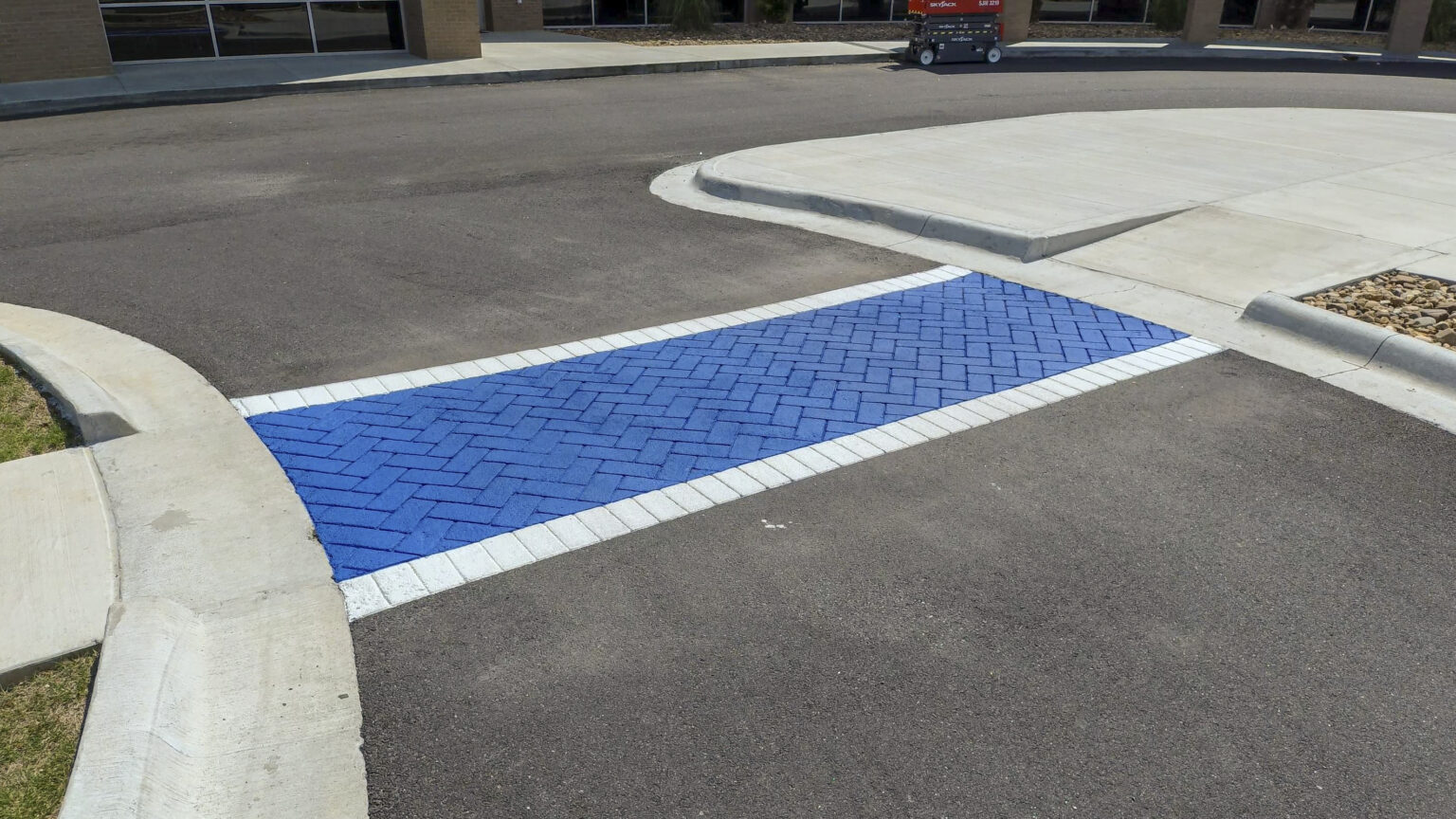 Your parking lot can often become an afterthought when considering ways to refresh the look of your facility, but often, your parking lot is the first impression you make when someone visits your property. You don't have to settle for the same boring parking lot design and layout that your customers see in every other parking lot. With StreetBond, you can create a unique and stylish paving surface that will protect your parking lot for years to come.
What is StreetBond?
StreetBond Coatings bond permanently to asphalt or concrete paving surfaces and was developed with balance performance characteristics in mind. With a palette of over 50 vivid colors, the possibilities are only limited by your imagination. StreetBond can transform parking lots to create a warm, welcoming environment for customers and visitors.
Why StreetBond?
1. Flexibility
Unlike most pavement coatings, StreetBond Pavement Coatings works with the normal expansion and contraction of asphalt surfaces and will not peel, de-laminate, or shrink-crack (when installed per manufacturer's installation specifications) *
2. Durability
StreetBond Pavement Coatings are tough enough to withstand traffic wear, highly resistant to water damage, and have excellent adhesion characteristics that outperform other decorative pavement coating products.
3. Environmental Responsibility
StreetBond Pavement Coatings are non-toxic, fully recyclable, and water-based; it has very low volatile organic content (VOC) and meets Southern California Air Quality Management District regulations (SCAQMD), the most stringent environmental air pollution regulations in the U.S.
4. Chemical Resistance
StreetBond Pavement Coatings are resistant to damage and deterioration when exposed to fuel, engine oil, and deicing agents*
5. Color Stability
StreetBond Pavement Coatings incorporates UV-stable pigments that are fade resistant when exposed to harsh sunlight*
6. Friction
StreetBond Pavement Coatings has excellent friction properties, resulting in slip- and skid-resistant colored pavement surfaces that exceed all government-regulated vehicle skid-resistance requirements*
*See StreetBond® 1-Year Limited Warranty for complete coverage and restrictions.
Final Thoughts
Whether you are considering refreshing the look and feel of your parking lot or looking for ways to make it safer and easier to maintain, consider contacting a professional paving contractor that can evaluate your parking lot and aid you in creating a proactive maintenance plan for your parking lot. The professional team at PaveConnect is always available to discuss your paving needs!
Contact PaveConnect today to discuss how StreetBond Pavement Coatings can protect your parking lot and create a great first impression for your facility! For more information visit www.paveconnect.com or call 877.942.5613.
Looking for a National asphalt paving contractor for your next project?
© 2019 All rights Reserved.