5 Benefits of Sealcoating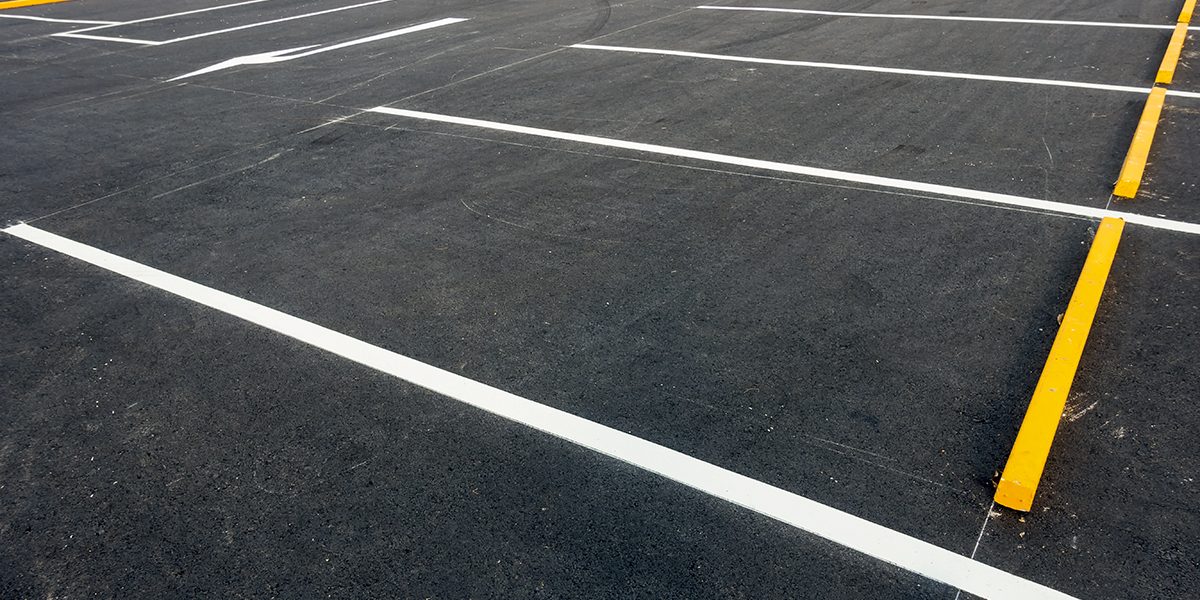 As with most things, the parking lot of your facility has a limited lifespan. A parking lot is much like the cars that drive on them: From the first day onward; it depreciates. A well-designed, well-built asphalt parking lot can continue to perform for 25 years or more, but only if it's well maintained. A key part of any good maintenance plan, regularly scheduled sealcoating will protect and extend the life of your parking lot.
PaveConnect Can Help You Put a Maintenance Plan Together for Your Parking Lot!

Sealcoating is the application of a sealing coat on a paved surface in order to prolong its integrity. The purpose is to protect and prolong the life expectancy of asphalt pavement by filling damage on the surface and providing a protective layer against damaging UV Rays, water, as well as oils, and other fluids leaked by vehicles on the pavement.
Besides extending the life of your parking lot, sealcoating has several other benefits as well:
Enhances the appearance of your facility and parking lot.

Your parking lot is one of the first impressions you make when a customer visits your facility. The constant exposure to the elements takes a heavy toll on your parking lot, causing it to crack and fade. Sealcoating can rejuvenate the look of your parking lot, enhancing curb appeal and making it look new again.

Prevents water intrusion beneath the surface.

Asphalt is very susceptible to water damage. Water will find its way into small cracks and over time cause them to expand due to temperature changes. Sealcoating resolves this by sealing the small cracks and blocking water from entering and causing further damage.

Slows deterioration from oxidation.

Sunlight or ultraviolet light damages your asphalt over time. Sunlight causes surface oxidation, which diminishes the bitumen of the asphalt, decreasing the ductility of your pavement. This makes it easier for vehicles to pull the pavement apart because the surface is more brittle.

Protects asphalt binder from oils and gasoline.

While pavement is very durable, sealcoating can help protect your parking lot from damage caused by oils, gas, and other fluids deposited by vehicles.

Saves you money over the lifetime of your parking lot.

Your parking lot is likely to be one of the priciest facility investments. Sealcoating is a relatively inexpensive maintenance procedure that can save you money in the long run. A well-maintained, regularly sealcoated pavement surface will enjoy a much longer life, significantly reducing the total cost of ownership.
As the leading national pavement service contractor, PaveConnect can handle any of your parking lot's maintenance needs. Call today to schedule an inspection or to discuss starting a pavement maintenance plan to extend the life of your parking lot!
Looking for a National asphalt paving contractor for your next project?
© 2019 All rights Reserved.